Mini Cupcake Teether & Strap Set
$17.99
104 in stock
Compare
Description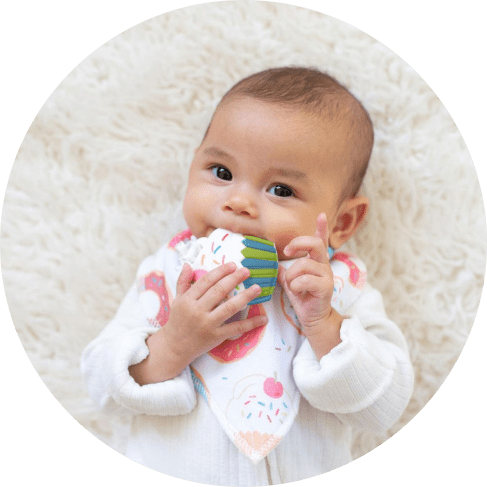 Mini Cupcake Teether & Strap Set
YUM! Munch, chew, and tug on this vanilla frosted cupcake with a rainbow sprinkle to soothe sore gums. Featuring textured surfaces and a bright colorful design, it is sure to amuse your baby and provide much-needed relief during the tough teething period. This practical and whimsical teether will be a fantastic present for any young mom and the little one!
Say goodbye to teething pain!
Mini Cupcake Teether & Strap Set: features and benefits
No more lost or dropped teethers
The set includes a multifunctional silicone teether strap. You can conveniently attach it to your baby's clothing to keep the teether from falling on the floor or getting lost! Perfect for playtime, car rides, or naptime, so you can eliminate the stress of finding pacifiers.
Superior teething pain relief
The Сupcake Teether has soft, flexible, and multi-textured surfaces to aid with teething. This multi-dimensional silicone teether is great for tugging and chewing. For additional teething relief, you can place the teether into the fridge or freezer before use.
100% safe for babies
TThe Сupcake Teether is made of 100% food-grade silicone. It meets or exceeds CPSIA, ASTM, and EN71 standards and is BPA-, PVC-, latex-, phthalates-, and lead-free. The teether's small size makes it easy for the baby to hold and chew.
Award-winning baby teether
Silli Chews® handmade, patented, natural silicone baby teething toys have The National Parenting Center Seal of Approval, Mom Must-Have Award Finalist, National Parenting Product Award Winner, and Tdmonthly Choice Toy Award Winner.
Details and care
Designed in the USA. Dishwasher safe (top rack only). Size: 2 1/4″ W x 7 1/2″ L. Weight: 2.39 oz. Suitable for 3-month-olds and up.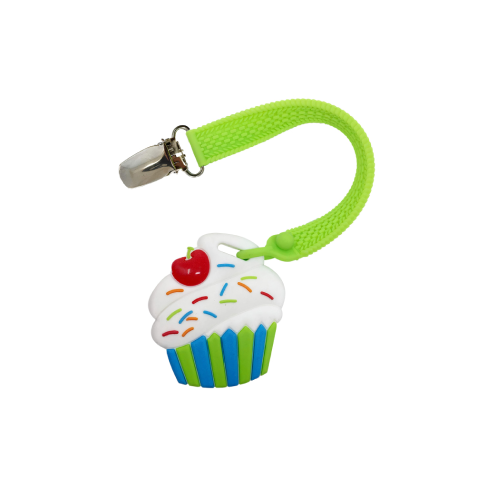 About Silli Chews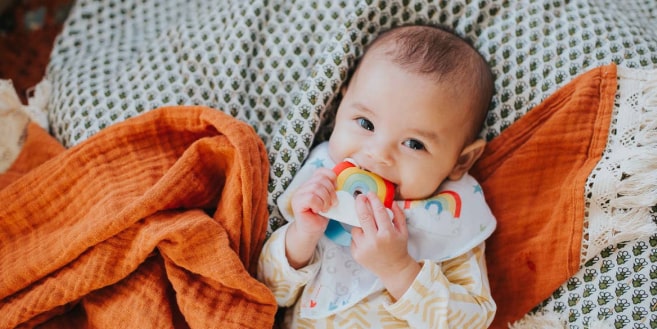 Silli Chews were conceptualized and designed by 3 moms! Fun Zone is a women-run product development and production company that has been in the baby and children's market for over 29 years. At Fun Zone we love what we do! We pride ourselves on creating fun, functional and most importantly safe products for babies.
Silli Chews is the culmination of several years of R&D resulting in several patents for our proprietary manufacturing process.
• Silli Chews outstanding designs and quality have been
recognized with multiple awards. We offer an award-winning teething solution that will both soothe & amuse babies.
• Fantastic impulse items at competitive price points.
• Proven track record in specialty retail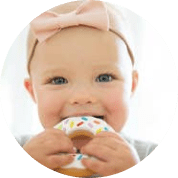 Designed In
Los Angeles, California