Description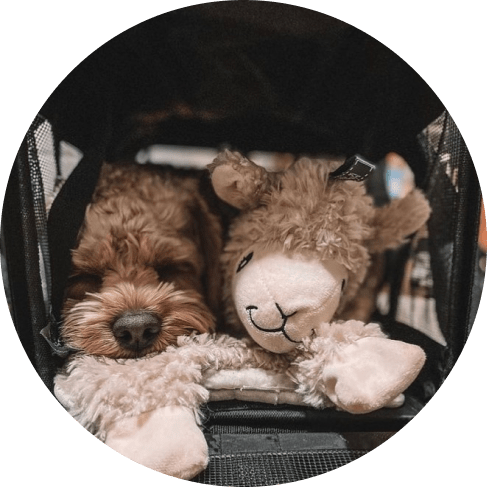 Safe, fun playtime for your pup
The Beige Alpaca Dog Toy helps to keep your dog from teething discomfort and destructive chewing of furnishings. It also makes a snuggle buddy for a new puppy who may be missing his litter-mates.
For non-aggressive chewers
This beguiling crinkle toy has plenty of fun appendages that are ideal for carrying it from room to room, flinging and flipping, and the light nibbling that dogs would do with a playmate.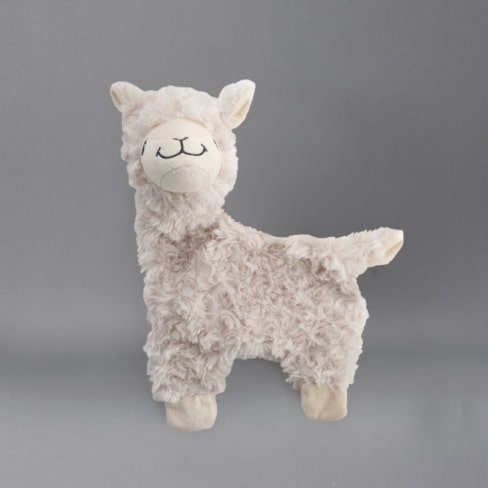 Safe and gentle
Made for your peace of mind and the well-being of your pet. Features reinforced stitching to deter tears from sharp teeth. Can be machine-washed and restored to like-new condition.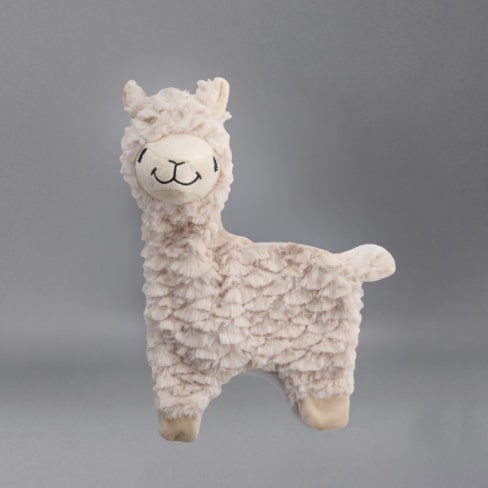 Stylish toy for your dog to enjoy
Give your dog his own devoted companion
Entertain and soothe
Its soft, fleecy body and microfiber legs make it the perfect playmate for newly weaned or teething puppies and adult dogs.
Thoughtfully constructed
With resistant materials and seams, this toy withstands playful chewing and doggie drool and is machine-washable for easy cleaning and care.
Internal crinkly material
This toy offers satisfying chewing surfaces that stimulate gums and entice with sounds. After your dog wears himself out with this fun puppy chew toy, it makes the perfect snuggle partner.
Join in on the fun
Reward your dog with a game of fetch. Fling the toy across the room and watch your pooch scurry to retrieve it. It is ideal for interactive fun as well as self-entertainment indoors.
Sizing information
Measuring about 16″x 5″, it is lightweight and suitable for puppies and dogs of any age. Perfect for entertaining your Bichon Frise, Miniature Pinscher, Dalmatian, etc.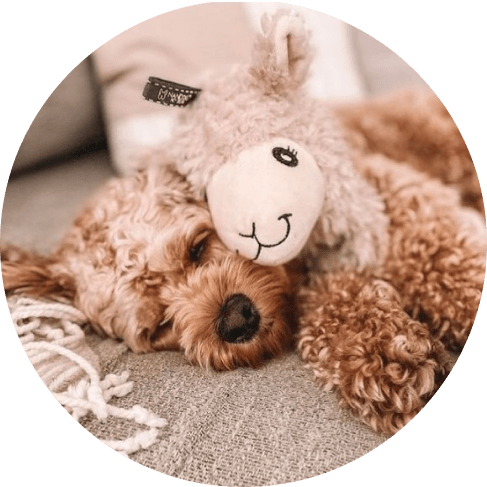 Entertain your furry friend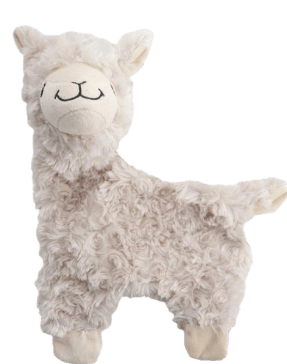 Advice for pet owners
Please note that pets should be supervised while playing with this toy. Remember to remove all labels before giving this toy to your pet. Know your dog's chewing habits 
before leaving it alone with any toy. Remember that interactive play is very important for your dog because it needs active "people time."
Great for cuddling
A fun squeaker is hidden inside
Provides variety in the everyday life of your dog
Your dog's new favorite toy
Exciting experience
About Nandog Pet Gear
After recognizing the limited options available to price-conscious dog owners for products that were not only affordable, but stylish and durable as well, Nando Vergara set out to create a specialty line of supplies and accessories that catered to the trendy dog-enthusiasts on a budget.
With the help of partner Mitch Klapow, the two put their creative minds together and developed a brand geared to dog owners with a passion for fashion. With a combined 20 years of experience in the pet industry, these guys know what they're doing. Fueled by their passion, the two brought their vision to life, launching Nandog Pet Gear in 2010. What began as a dream has flourished into a successful brand that is now featured in boutique specialty shops and large retailers across the United States.
Nandog Pet Gear carries a variety of products including retractable leashes, toys, grooming essentials, travel accessories, and home décor, all boasting a high-end look without the designer price tag.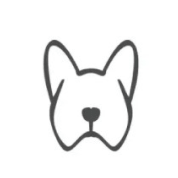 Designed In
Los Angeles, California